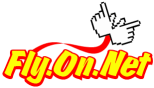 This website provides information about our company Fly.On.Net, its services and products.
Our pages will show our work, which is mainly:
Our services, like tourism in Peru,
Our products, like software for PC, iPhone and iPad,
Recommendations about the best applications available for iPhone and iPad.
We hope you will enjoy your visit.